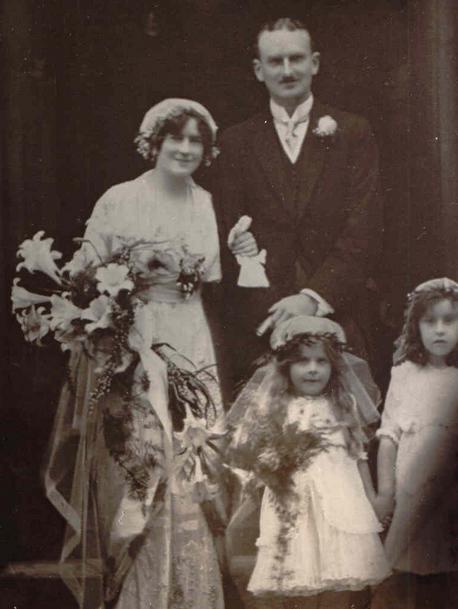 Miss Elisa Thwaytes, only daughter of Colonel Thwaytes of Southsea
married Mr John Bathurst Thomson, Royal Scots Fusillers
at St Swithin's Church, Southsea
The farm at Kitale was purchased in 1925 by Major J B & Mrs E M Thomson. The Major had fought in East Africa in World War I and when the Colonial Office set up a lottery for land in Kenya, he applied. His wife, Elisa was not keen to go to go to East Africa but was prepared to go to South Africa. He and his young family, his mother and a Mr and Mrs Harmer emigrated from England to South Africa. In Grahams Town, he let on that he had won this land in Kenya. It was decided that he should go ahead and look at the land but he only got as far as Durban when he was rushed to hospital with appendicitis. Elisa joined him in Durban leaving their children
Pat
,
Gill
and
Stella
in Grahams Town with the Major's mother. When the Major eventually arrived in Kenya the lottery land had been reallocated. At this point he decided to buy 400 acres from Mr Kirk in Kitale. Stella, her sisters and grandmother left Grahams Town by boat for Mombasa. They travelled from Mombasa by train as far as Nakuru. The last section was made in a model T Ford. It took a life time to convert the 400 acre highland grassland into a mixed farm with maize, sheep, pigs and later cattle, once the farm had been cleared of ticks.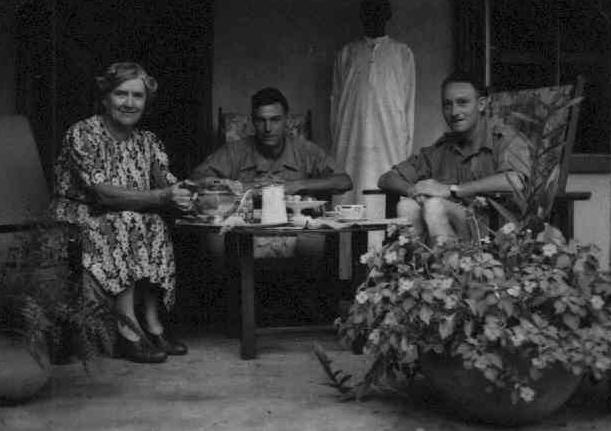 Mrs E M Thomson 1942 serving tea to army officers on the farm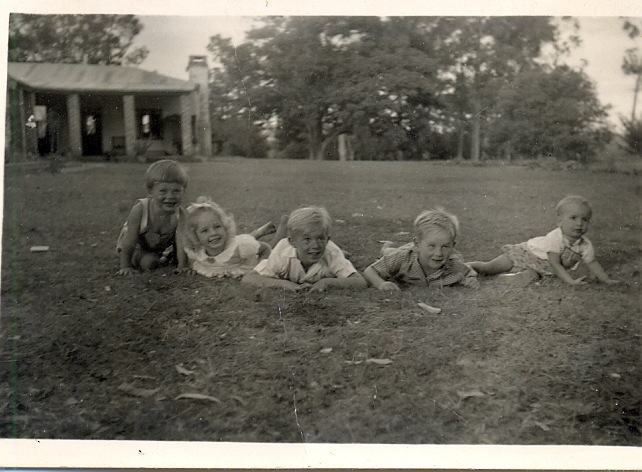 1949 grandchildren on front lawn of farm: Mike, MaryRose, Rodney, David, Alastair
Elisa was very good at painting with water colours and some of her work is shown below.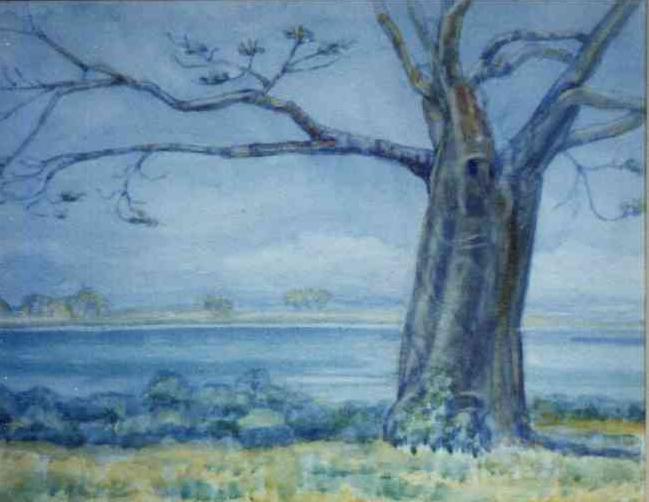 Baobab tree Mombasa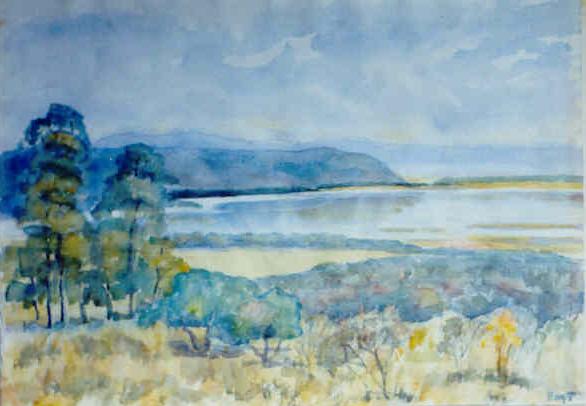 Lake Nakuru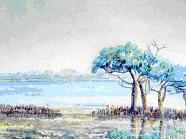 Mangroves Mombasa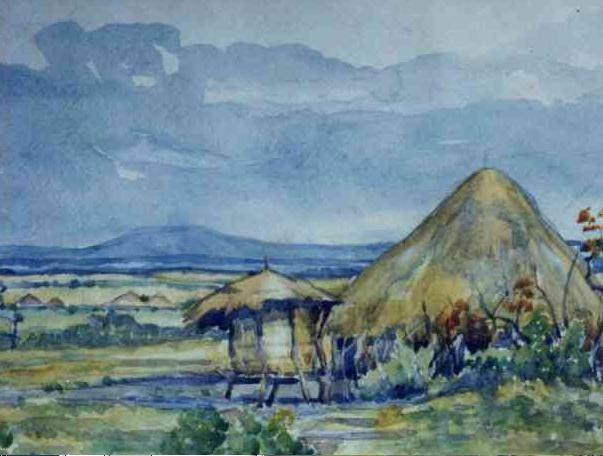 Hut on farm, Kitale