Kevin's father Denis arrived in 47 as a Lt R.E. posted to Mackinnon Road. Retired in 48 joined PWD later MoW.
Worked for Kenya Govt till 69 retired as Chief Purchasing Officer. Retired to Msa and passed away in 98.
Denis was a founder member of the Nairobi National Theatre and together with Kevin's mother Dorothy was very active on stage.
Kevin and his mother arrived Mombasa in 48, Schooled at Loreto Convent Valley Rd. 48-50.. Kisumu school 50 - 53.
St Marys, Nairobi. 53 - 61. Joined R.A.F. 61 - 73.. Returned to Mombasa freelance diver for DIVECON.
Electrical foreman for Southern Engineering, Msa. 74 - 76. Commercial diver in Middle East 77 - 82.
Returned Msa - MD of DIVECON 82 - 84. Returned Bahrain. Set up TECHDIVE as MD. 84 - 99.
Retired to Poole. Ran five steam safaris in Kenya and Tanzania 2001 - 05.
Led three safaris to Kenya to look at WWI battlefields near Voi - Taveta area..2005 - 10.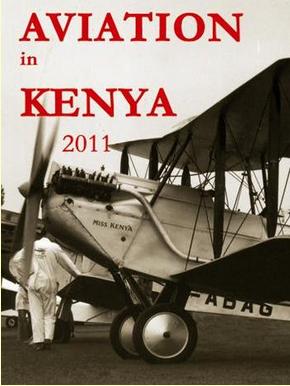 Kevin Patience's new AVIATION in KENYA CALENDAR 2011 is now available
Having published Kenya calendars for 2003, 2005 and 2008 with Churches, Railways and Postcards, the new calendar features 24 black and white photographs, two per month of aircraft in Kenya from the first powered flight at Maktau in October 1915 through the early biplanes and seaplanes to aircraft of World War II and on to the jet age.
The photographs are captioned and the A4 format with a ring binder and brown envelope retails at £6.50 for the UK and £7.50 P&P Overseas
257 Sandbanks Road,
Poole, BH14 8EY
Tel: 01202 707450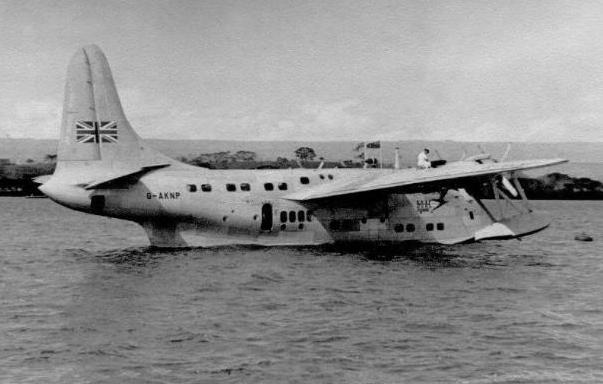 Short Solent on Lake Naivasha c 1949 kindly supplied by Kevin Patience