The Town Clerk was on Leave when War was declared in August 1914 and he was 12 days late in returning du

e to
shipping delays.There had been some hope that the fact of contiguous unprotected African interests might lead the two rival Powers to a tacit truce in East Africa.But the new conception of global was was rapidly demonstrated to the East African settlers when two Britisn cruisers shelled Dar es Salaam, the capital of German East Africa on the 8th August.
In Nairobi, where there was feverish excitement, martial law had been declared three days previously.All but special trains to and from the coast were suspended, for evertone realised that the colony's lifeline, the railway, lay at some points very close to enemy territory and that a raiding party with explosives could easily sabotage bridges on route and escape with hours to spare.
Indeed, it was only that the fact that one such party used inaccurate British maps and failed to reach its objective - a bridge- which saved the country from such a calamity during the early days of the war.
The raiders were captured and brought to Nairobi in due triumph as the first prisoners of the campaign. At the outbreak of war, the only regular military force available in the Protectorate was one battalion of King's African Rifles stationed in Nairobi.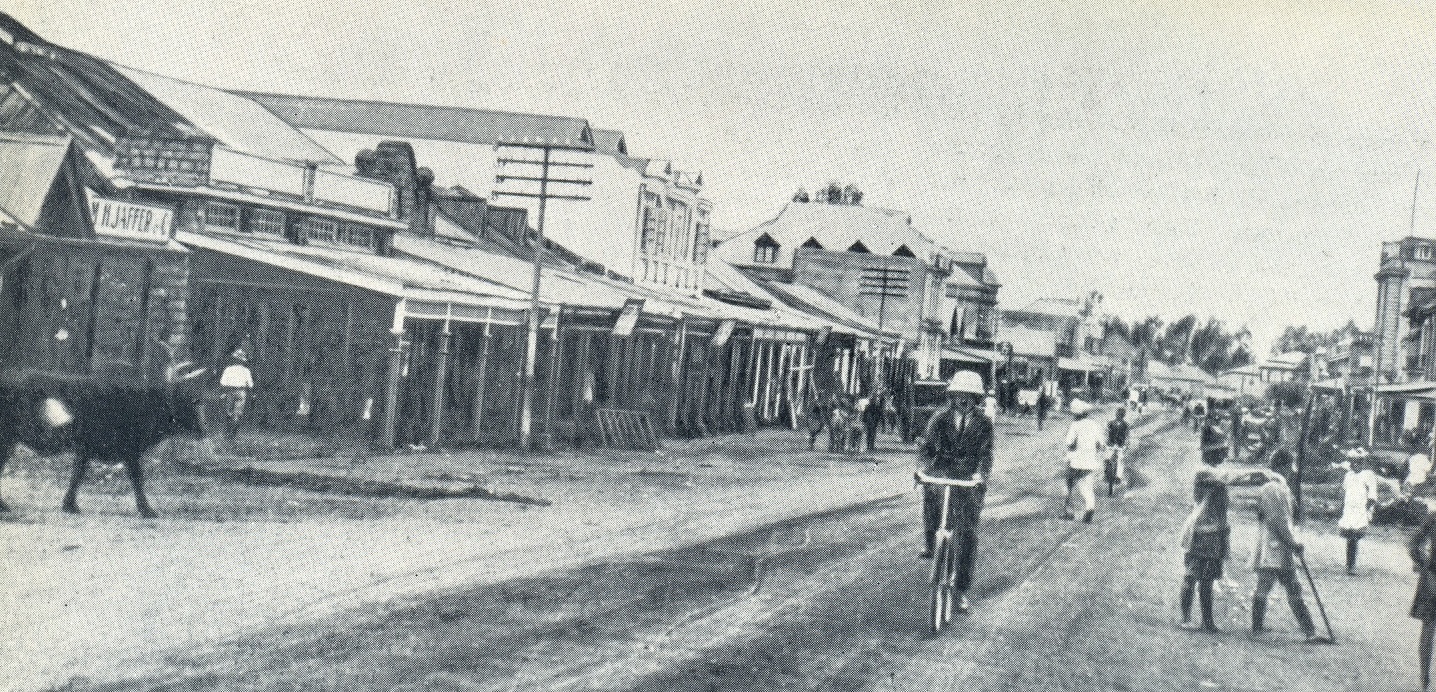 Government Road, from the Bazaar end, in 1914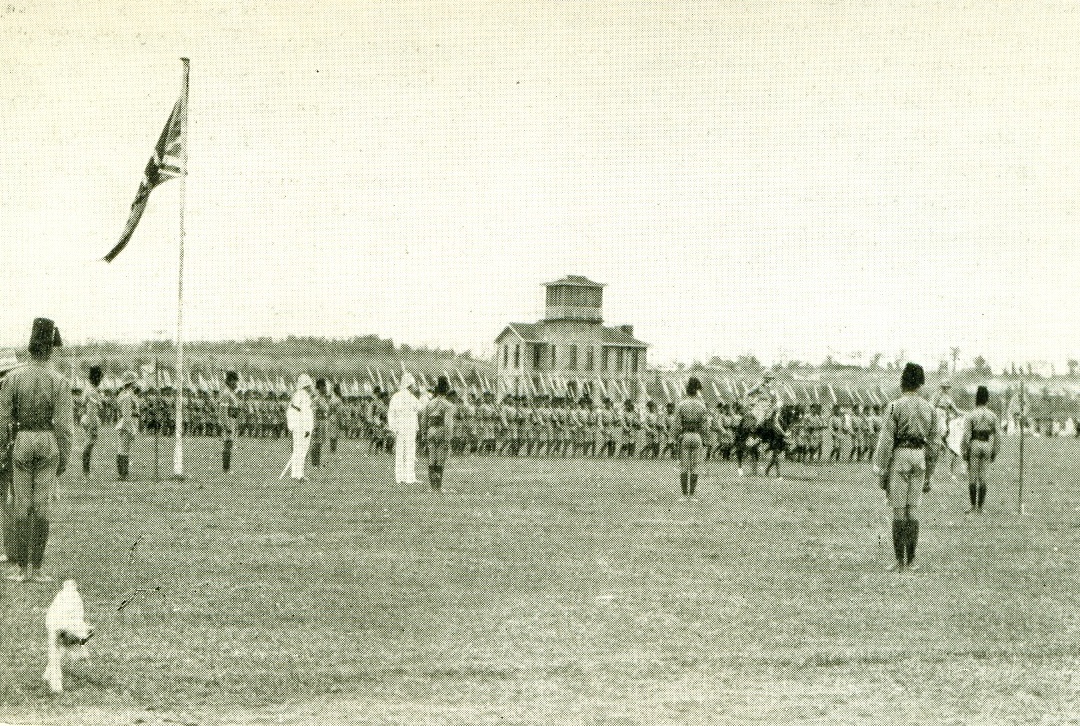 Mr Winston Churchill takes the salute at a march past of the K.A.R. in 1907

Nairobi Post Office is seen in the background
The development of the City Park, as it came to be called, was due mainly to the initiative of H R Tate, who had a distinguished career as a colonial official and chairman of the Nairobi Municipal Committee.